In memory of Pastor Sean Li
WITH HEARTFELT SYMPATHY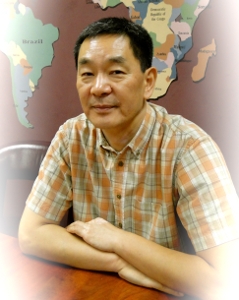 Our Dearest Friend and Coworker Pastor Sean Li, who was a full time missionary for many countries, passed away. He went home to heaven to his Father and King, to our Lord.
Every life has a purpose to fill, a purpose which we humans can seldom infer. But he was a gift from heaven, whose purpose was to make this world understand what love, friendship, goodness, and humbleness was all about. He was very dedicated to God and he loved to serve people. Goodness belongs to heaven, and We know he is watching us from there, bestowing his beautiful smile upon us. May his soul rest in peace.
The staff of Great Commission Ministry International and "Bethany" church in Sacramento deeply saddened; Words seem inadequate to express how we feel about Sean Li death. Please accept our most heartfelt sympathies for your loss…our thoughts are with you and your family during this difficult time. May the gate of haven open up to reveal strength and comfort in your times of sorrow. God will comfort you.
FOR THOSE WHO WANT TO SUPPORT FINANCIALLY PASTOR SEAN LI'S FAMILY, HIS WIFE AND TWO CHILDREN, PLEASE DONATE YOUR FINANCES THROUGH PAYPAL ACCOUNT:
THE FUNERAL SERVICE WILL BE HELD:
SATURDAY OCTOBER 12, 2013 AT 2:00PM
ADDRESS: FOREST LAWN MEMORIAL PARK & MORTUARY
4471 LINCOLN AVE., CYPRESS, CA 90630